The Migration of Anything to Anywhere
Never-ending migration
Migration has been an ongoing theme for IT from the very early days, mostly involving system changes and hardware changes – but in the last 10 years, the migration volume has not only increased but it has moved towards cloud migrations. Migrating to the cloud is inherently different from migrating a server to a new server, or a storage device to a new storage device – as migrations stayed transparent for the application and hence also for the users. With cloud migration, there will be an impact to the organization and its way of working, so you need to plan well.

Migrations are all over the place.
Migrations are touched and executed all over the place in IT; some are only within the infrastructure, some are only within applications, but many are a mix. NUDGE IT generally put migrations into 3 main categories, Workplace, Infrastructure, and Applications; where Infrastructure is the most well-known theme as it has been handled well for many years, with Applications and Workplace migrations to the cloud requiring additional skills, processes, and tools to succeed.
Workplace related
Mail, exchange
SharePoint
File services
Desktop services
Infrastructure
Server
Databases
Storage
Backup
Applications
Legacy and Homegrown
Off-the Shelf CRM, Finance etc.
Development Platforms
If you want to discuss your migration project or strategy, don't hesitate to reach out and have a call with one of our Migration experts.
Types of migrations
When working with companies it's important to discuss the cloud and migration strategy – as having a plan is essential for success. Here at NUDGEIT, we generally suggest you look at all your systems and services to build a strategy, and it's helpful to define a strategy with a short-term, mid-term and long-term target. So, for each system and subsystem you will define these migration categories:
Retain – Simply retain what you have, and leave it for later changes
Rehost (Lift and shift) – You simply move the server to another hosting
Repurchase (Drop and shop) – You cannot migrate, so you buy a new solution
Re-platform (Lift and reshape) – Adjust your system to the new target cloud platform
Refactor – Adjust code to fit your application in the new platform
Retire (Kill it) – maybe other systems can take over, or you don't need it
The right option will depend on what Application or Infrastructure is impacted by a series of factors – contact us to discuss this with one of our Migration Experts.
Avoid migration Common Pitfalls
Some pitfalls of migrations you should try to avoid are very common, but what we often see by failed migrations is one or more of these categories of issues:
Poorly understood and undocumented legacy systems
Poor and incomplete data quality
The wrong migration tool selected
Incorrect and incomplete requirements that do not reflect reality
Constant changes hindering migration
Lack of attention to details
A lot of these pitfalls can be avoided, with a little bit of planning and experience. Contact one of our experts to get an initial perspective of your migration and its challenges.
Migration a constant pain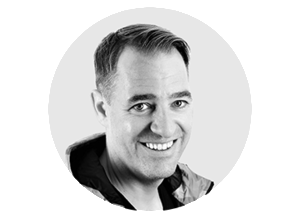 Migration is a constant factor in IT, and getting some guidance from our experts can help avoid the worst disasters - book a call with me
Stay in the loop - Our newletter signup
E-Mail to Microsoft 365
Your organization can migrate email to Microsoft 365 or Office 365 from other systems. Your administrators can migrate mailboxes from the Exchange Server or migrate email from another IMAP-enabled email system. Plus, your users can import their own email, contacts, and other mailbox information to a Microsoft 365 or Office 365 mailbox created for them. Your organization can also work with a partner to migrate email.
Before you start an email migration, review the limits and best practices for Exchange Online, to make sure you get the performance and behavior you expect after migration.
Active Directory Migration
Active Directory Migration is when you combine two domains into one. Splitting part of your Active Directory into a new domain (divestiture) is also an Active Directory Migration. Active Directory Migrations involve the movement of users, computers, and the associated applications to a new domain, making them very complex by nature.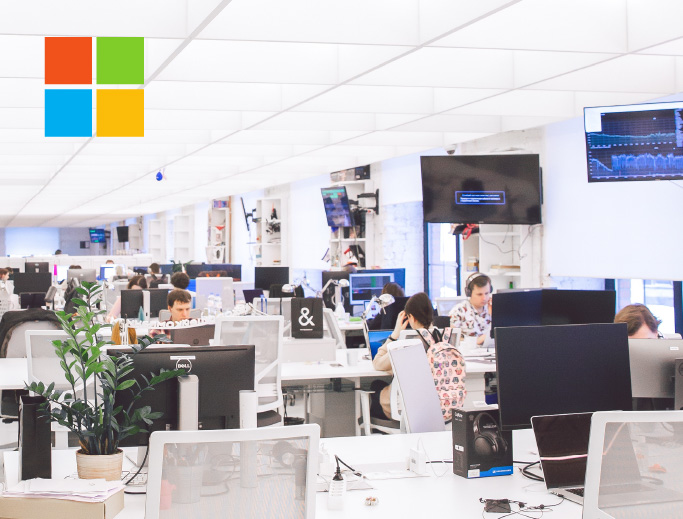 Workplace License Assessment
The Covid pandemic has driven diversification in the workplace environments - as a company you need to support multiple ways and intensities of working. You may think one O365 license type is easy, but in many cases, it's either an overspend or under functioning, including security. Our Modern Workplace License assessment help you optimize both cost and functionality.
Microsoft 365 tenant-to-tenant
There are several architecture approaches for mergers, acquisitions, divestitures, and other scenarios that might lead you to migrate an existing Microsoft 365 tenant to a new tenant. Most customers work with Microsoft Consulting Services or a Microsoft partner to migrate tenants, including using third-party tools to migrate content.
Use the tenant-to-tenant migration architecture model to understand how to plan for Microsoft 365 tenant-to-tenant migrations and the steps involved in migration.

This model provides guidance and a starting point for planning with sections on:
Mapping of business scenarios to architecture approaches
Design considerations
This model also contains detailed examples of:
A single event migration flow
A phased migration flow
A tenant move or split flow
SQL to Azure
Azure SQL Database is a recommended target option for SQL Server workloads that require a fully managed platform as a service (PaaS). SQL Database handles most database management functions, it also has built-in high availability, intelligent query processing, scalability, and performance capabilities to suit many application types.
SQL Database provides flexibility with multiple deployment models and service tiers that cater to different types of applications or workloads.
One of the key benefits of migrating to SQL Database is that you can modernize your application by using the PaaS capabilities. You can then eliminate any dependency on technical components that are scoped at the instance level, such as SQL Agent jobs.
You can migrate existing SQL Server databases running on:
SQL Server on-premises
SQL Server on Azure Virtual Machines
Amazon Web Services (AWS) Elastic Compute Cloud (EC2)
AWS Relational Database Service (RDS)
Compute Engine in Google Cloud Platform (GCP)
Cloud SQL for SQL Server in GCP
PST Migration
IT Organizations for many years limited the mailboxes of their users to save expensive storage on the Exchange servers, resulting in the users creating local storage for mail called PST files. These files are creating backup and compliance problems, as it is basically unmanaged storage, often leading to data loss when files get corrupt.
As you migrate your mailboxes to Office 365, the need for local mail PST archives is obsolete, as you have nearly unlimited mailboxes. Migrating these PST files, typically placed on local drives, home drives and departments drives is no easy task, as you need to reduce the impact on the users. NUDGE IT has experience here, not only technically but also from a process perspective, reach out to talk to one of our experts and get your PST elimination project started.