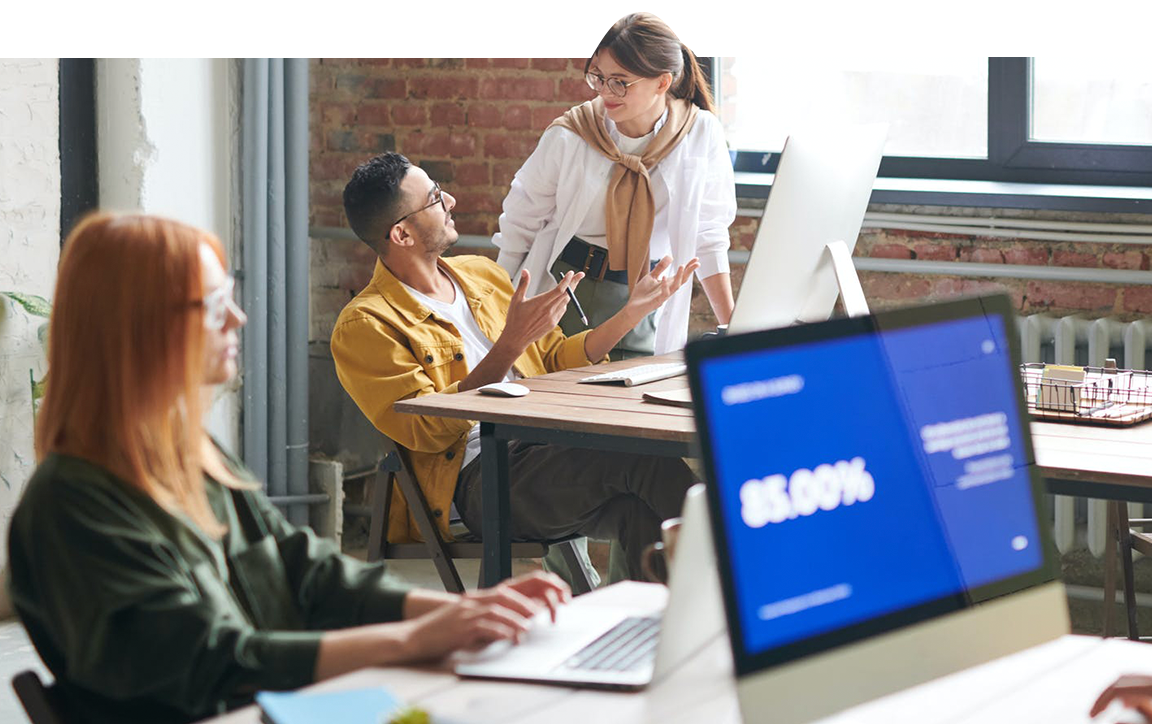 Our Philosophy
It looks easy when you know how, and that is why we work hard every single day to improve our skills and knowledge. Our team are committed to pursuing a pragmatic approach to Microsoft technology best practices and standardization, which focuses on the important things without neglecting the big picture. Together with our customers, we aim to develop an implementable IT strategy, from the basics to high-level digitization, because we truly believe that IT is an key enabler for every company.
Why Choose Us?
There are so many reasons to work with NUDGEIT, here are some of them:

Focus
We like getting things done, so our focus is always on the client, the project, and the technology.

Understanding
We take the time of fully understand the impact of our actions before we implement them.

Pragmatism
There are many possible routes to a successful solution, all dependent on time and money. In any case, we prefer a pragmatic approach.

Learning
What drives us? Curiosity. We want to understand how something works and how we can make the best use of it.

Responsive
The IT world is challenging and sometimes a quick reaction is required. We understand this and are ready to act accordingly.

Strategy
Key to not end up in the wrong place is knowing where you are going, the pragmatic strategy we use, ensures your business ends up in the right place.
Let's connect!
We are curious about how we can help, so let's figure it out together by having a short conversation!